Paolo Thorsen-Nagel: Interiors
Interiors
February 27th - March 19th
with contributions by:
Philipp Gropper
Dan Petter Sundland
Yael Salomonowitz
Paolo Thorsen-Nagel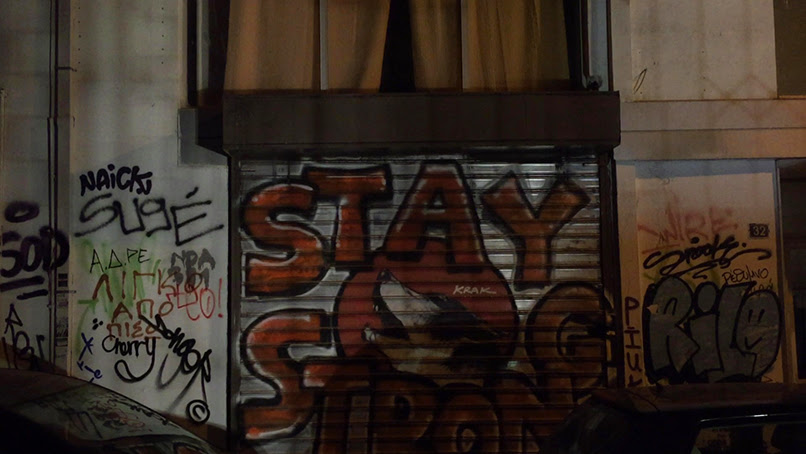 Side by side, the garage is cut into two sound stages. Paolo taps at the floor as if to ask a question, answering with the exact height between ceiling and poured concrete. Benches are live wired becoming speakers vibrating into limbs, a room of nearly silent people waiting for the transition towards listening, then a hum. The fluff, which pads, the release of control, the trust in the performers who wait, patiently, for the silence of the benches. As if every concert were to unfold all at once, in a moment, in complete quiet.
Calla Henkel, Max Pitegoff
Paolo Thorsen-Nagel (*1985, Chicago) is a German-American musician and artist. His work is informed by disparate musical styles and artistic interests, ranging from jazz, field recordings, and electronic productions to installations and films. In his solo works he concentrates on the materiality of sound and its relationship to physical and psychological space.
Recent projects include a solo show at Taylor Macklin, Zurich (2016), collaborations with Tobias Spichtig at the Hammer Museum, Los Angeles (2015) and LambdaLambdaLambda, Pristhina (2015); as well as various location-specific solo concerts tied to exhibitions. These include performances at Museum Morsbroich, Leverkusen (2015); Kunsthaus Bregenz; Kunsthalle Zurich; LiveInYourHead, Geneva; Galeries Fondation Lafayette, Paris (2014); documenta13, Kassel (2012). Studio activities include releases with Aie ca Gicle (A Tree in a Field Records, 2013) and the Paolo Thorsen-Nagel Projekt (Material Records, 2013).