Peter Wächtler
Screening December 21st, one night only
Shown continuously from sun-down until sun-up
From 3:54pm to 8:15am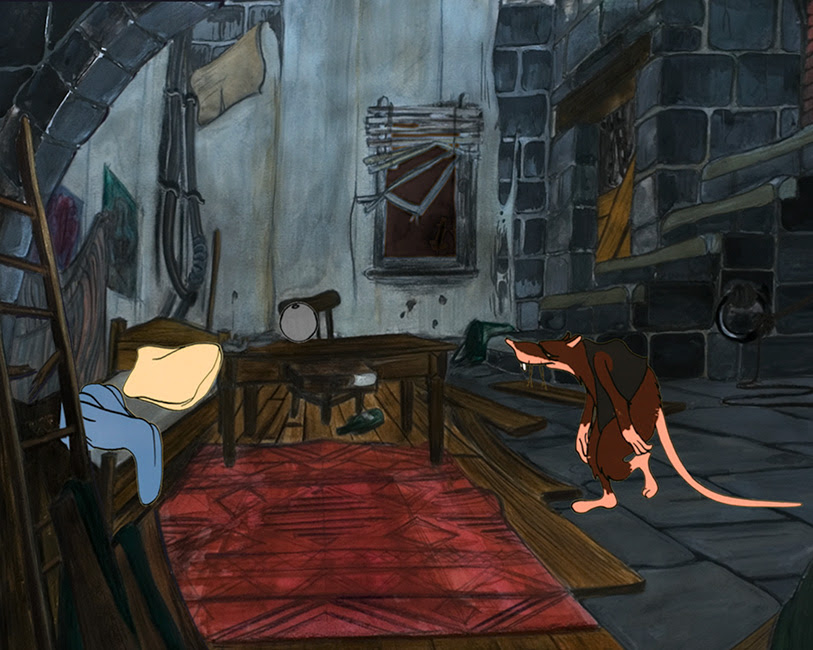 Untitled, 2013
HD film, 14:00 min
Once a year, the mid-winter Solstice marks a 24-hour period that holds the shortest day and the longest night of the year. At this annual turning point, night casts its longest shadow, daylight is at its shortest, and the effort of a single day is experienced at its most seasonal extreme. In this context for one night only, MAVRA presents Peter Wächtler's untitled animated film from 2013.
Wächtler's film features the character of a rat, who returns home to bed fatigued, day-in day-out in an endless cycle (presumably from working the brutal night shift). Marking the repetitious passage of time, a window in the background shows night transform into day and back again. Through celebration and discontent, habits and then bad habits, a narrator marks the progress and labor of life, both routine and absurd in its nature.
Please join us on Monday, December 21st, where we will be screening Wächtler's film continuously from sun-down at 15:54 until sun-up at 8:15am December 22nd.
Courtesy the artist and Lars Friedrich, Berlin
Also:
http://daily-lazy.blogspot.de/2016/01/peter-wachtler-screening-at-mavra-berlin.html